Sworn German/French translator in Nice
Élodie Defosse, founder of the agency Azur Traduction, was recently sworn in and is now a sworn translator registered with the Court of Appeal of Aix-en-Provence.
As such, she is now on the list of court-appointed German experts in Nice.
Azur Traduction, which offers language services to both the corporate and private market is among the agencies able to offer their clients certified translations.
Here are some of the documents for which certification may be required:
– For individuals: official documents (birth, death and marriage certificates), certificate of custom and certificate of celibacy (for the purposes of marriage), driving licences, qualifications, grade transcripts (to enrol in a French university);
– For corporate clients: articles of association, sales agreements and other company registration documents.
– For legal professionals: sales agreements and deeds of sale, as well as power of attorney in the case of notaries. For lawyers, various documents to be added to the case file in the event of legal proceedings. As for bailiffs, they will tend to need to have summons, notifications or payment orders translated.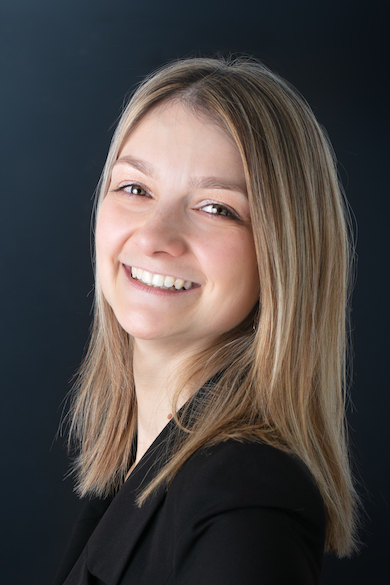 A business on a human scale
In addition to being certified as a sworn German translator, Élodie capitalises on the values that make up the DNA of Azur Traduction:
– skills,
– experience,
– professionalism,
– responsiveness,
– meeting deadlines,
– confidentiality.
In high demand
Due to the highly international and dynamic nature of the Côte d'Azur, nationals of many countries cross paths for personal or professional reasons and demand for certified translations is high.
It is not just individuals who may need a certified German translation for personal reasons (for their studies, a new job or due to family circumstances) but also professionals. Legal documents are increasing in number in the day-to-day operations of businesses and it is important for professionals to use a trusted translator.
– Remember, only certified translations are accepted by the courts and public authorities due to their official status. They are "certified true translations of the original".
Sworn translators are few and far between
In terms of translation services, competition is strong in the field of "standard" translations. However, in the case of certified translations, there is less supply since there are fewer sworn translators.
Spotlight on the swearing-in process
In order to become a sworn translator, a professional translation qualification is recommended (candidates must have at least a 2-year masters degree).
Before swearing in before the Court of Appeal in the region where they practise, the future sworn translator applies to the High Court (Tribunal Judiciaire) of their district. Assessment of this application takes around 1 year.
Finally, the sworn translator must have a clean criminal record and may be subject to a background check.
Sworn translator or court-appointed expert?
Ultimately, the sworn translator is the equivalent of a court-appointed expert.
As an expert translator, appointed by a judge, only he or she is authorised to certify a translation as a "true translation of the original".
However, unlike other court-appointed experts, the sworn translator does not issue an expert's report but a translation.